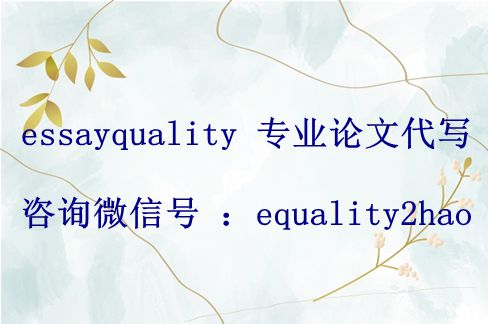 Chapter One –Introduction
1.1 The situation of conflict
The notion of conflict of laws is defined as an institution of international law, which regulates cases involving a foreign legal element. Moreover, their different judgments will result in different lex causae.[1] The word "conflict" vividly represents the situation that municipal systems of law are concerned in one case. Moreover, with the boost of international cooperation and community, it is not practicable for one country to disregard at all foreign rules of law. If a court entertaining actions in respect of foreign claims, it is deemed to carry out in rational manner the relevant foreign rules. Such Reference to a foreign law is welcomed and frequently justified by a doctrine named "comity of nations".[2] But it is not given to a judicial function when they are put in practice dealing with cases.[3] Thus, for a pragmatic reason, and to avoid conflicting with relevant foreign forums, each country (and also Community) has developed its rules on private international law in order to appropriately cope with a variety of difficulties that might arise out of internationally related cases in the modern civilized world.
法律冲突的概念被定义为国际法的一个机构,其中规定涉及外国法律因素的案件。此外,他们有不同的判断会导致不同的准据法。 [1]这个词"冲突"形象地代表了局面法律的市政系统而言在一个案件。此外,在国际合作和社会的推动作用,它是不可行的一个国家无视于法律的所有外国规则。如果法院娱乐就对外宣称的行动,它被认为是开展理性的态度有关外币规则。如引用外国法律的欢迎和频繁有道理的一个名为"团结国家"的学说。 [ 2 ]但它没有考虑到司法的功能是把在实践中,当他们处理的案件。 [3]因此,对于务实的原因,以及避免与国外有关的论坛,每个国家(以及社区)发生冲突已经开发出了国际私法规则,以适当地应对各种可能产生于国际上有关的案件在现代文明世界的困难。
Contract, is one of the most commonly used forms for legal relationship in binding parties and brings many kinds of disputes. There are particular types of contracts, such as contract of employment, consumer contract, insurance contract, commercial contract and so on, some of which are subject to their own specialized rules of law and detailed legislation.[4] In this piece of work, issues relating to jurisdiction over commercial contract will be dealt with.
1.3 Applicable legislations
Whenever a case is brought or not brought in the courts of a Member State of the European Community, the starting point will be considering the impact of the Brussels I Regulation (Council Regulation (EC) 44/2001,(2001 OJ L 12/1) for this is the fundamental jurisdictional provision fro all proceedings instituted on or after 1 March 2002.(Art 66&76) Therefore, for pragmatic reasons, the Brussels I Regulation will be taken to represent the Brussels/Lugano system and for reason of space. This dissertation will not deal with the English traditional rules on jurisdiction over contract. Since it is ruled that the Brussels I Regulation should be interpreted in the light of the substantial body of case law and decided under the Brussels Convention[5], and courts of Member States have made numerous references to the Court of Justice in relation to the interpretations, the European system is deemed to be more comprehensive and developed than the Chinese system.
For many foreigners, despite the fact that China has been opening up to the outside world for more than twenty years, the Chinese People's Courts are mysterious, particularly when dealing with international civil litigation.[6] Questions such as "what are the bases for a Chinese People's Court to assert jurisdiction over foreign parties" and "what are the standards to determine judicial competence" are frequently asked by foreign parties and these issues are making them hesitate in commencing business in China or even with Chinese partners. At first glance, it is simpler for the Chinese law to have most provisions in dealing with jurisdictional issues within the Chinese Civil Procedural Law of the People's Republic of China[7] and its judicial interpretation.[8] Moreover a few provisions concerning special contract which scattered in other Acts could be applicable in cases relating to foreign related commercial contract.[9] However, the Chinese rules on jurisdiction are not sufficiently as systematic as that of civil law of other countries, for it does not have an individual Act or Regulation integrated with official opinion of the Chinese Supreme Court specifically governing international jurisdiction issues. Additionally, while implicit interpretation is demanded, the situation of legal power in China is blocking the way for judges to further interpret law after making decisions.